Collections
Shop for artwork based on themed collections. Each image may be purchased as a canvas print, framed print, metal print, and more! Every purchase comes with a 30-day money-back guarantee.
Artwork
Each image may be purchased as a canvas print, framed print, metal print, and more! Every purchase comes with a 30-day money-back guarantee.
About Carey Chen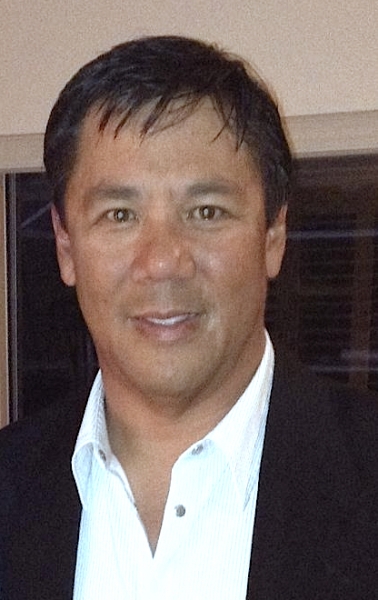 A genuine master of his craft, Carey Chen is gaining worldwide attention for his unparalleled portraits of life at sea. Chen's fascinating use of colors and his knack for capturing detail has catapulted him to the forefront of the marine art industry. The incredible blend of colors and exquisite detail are the trademark of each Carey Chen masterpiece. Although brilliance exudes from his work, painting is the latest endeavor in a life full of adventures.

Chen grew up with a special love for the ocean. Although his artistic abilities were apparent at an early age, Chen opted to pursue other hobbies including racing motorcycles and show cars. His spare time was spent fishing and diving off the coast of Miami and the Florida Keys.

Chen found time each year to return to his hometown of Jamaica fishing the annual Port Antonio Blue Marlin Tournament where he helped mate on several of the top sport fishing boats. In 1987,1988 and 1989 Chen fished on three different boats, helping bring home the first-place trophy each year. With over 300 blue marlin releases to date, Chen has captured the beauty of game fish in their natural habitat.
Fishing tournaments became Chen's new passion. He turned in his 20-foot Sea Craft for a 25-foot Mako and fished in several tournaments throughout South Florida. His reputation as an experienced and accomplished angler grew rapidly, and so did his visual memory.
The more he fished, the more he witnessed incredible, breathtaking moments at sea. Fierce battles with powerful creatures produced moments that became etched in Chen's mind.
With his photographic archive expanding, Chen began to sketch his memories on paper. Pleased with the initial result, Chen then experimented with acrylic paints on canvas. With each painting Chen's skills got sharper. In an effort to test his talents, Chen donated his paintings to various tournaments as prizes. Although he was at the early stages of his art career, Chen's art was well received inspiring him to continue painting.
His first big break came when the late Captain Harry commissioned Chen to paint the cover of their tackle catalog. Pleased with the result, Chen was commissioned to paint a giant mural on Captain Harry's Fishing Supply in downtown Miami. The wave of excitement continued when Chen was asked to be the featured artist for The Miami Billfish Tournament, and later, the Cayman Islands Million Dollar Month. With his art attracting admirers, Chen was invited to host The Puerto Rico International Blue Marlin Tournament, one of the longest running and most prestigious tournaments in the world. Chen started designing marine jewelry over 12 years ago with a different company, and has now branched off on his own.
Retired from the video business and his racing days behind him, Chen had found himself a new career. A career that allowed him to do the things his heart was telling him to do since he was a boy in Jamaica. Chen began fishing the most popular destinations with some of the top captains and anglers in the world.

When he's not in his studio or at sea, Chen spends a lot of his time preaching conservation or raising money for various charities. Some of these charities closest to Chen include The Miami Project to cure Paralysis, The Boys and Girls Club, YMCA, Make a Wish, Cystic Fibrosis, Hospice, Miami Children Hospital, Charlie House, Habitat for Humanity, Cancer Alliance, The Billfish Foundation,Coastal Conservation Association, International Game Fish Association, Youth Fishing Foundation and many more.

Recently Chen received an award from the State Of Florida (Fish and Wildlife Conservation) for artwork, donations and teaching kids about conservation.